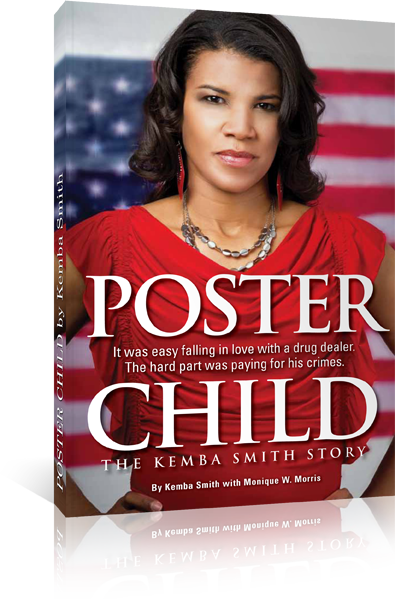 Order your copy for $19.95!


Kemba speaks nationally and internationally about the devastating social, economic and political consequences of current drug policies. She has spoken at a variety of high schools and college sharing her traumatic real life experience encouraging students to listen in hopes that they will recognize that there are consequences to their life choices.
She has also spoken for grassroots organizations, at congressional hearings, before the United Nations, at religious institutions and many other venues.
To invite Kemba Smith-Pradia to speak at an upcoming event or ask a question or send a comment please submit the form below.
Thank You
[contact-form to='kemba@kembasmithfoundation.org, nubian1@yahoo.com' subject='Speaking Inquiries'][contact-field label='Name' type='name' required='1'/][contact-field label='Email' type='email' required='1'/][contact-field label='Telephone Number' type='text' required='1'/][contact-field label='Website' type='url'/][contact-field label='Comment' type='textarea' required='1'/][/contact-form]
For booking inquires, questions or comments please use the above information to send your request.
Mailing Address:
Kemba Smith Foundation
P.O. Box 61523
Virginia Beach, VA 23466
Telephone:
877-781-8800